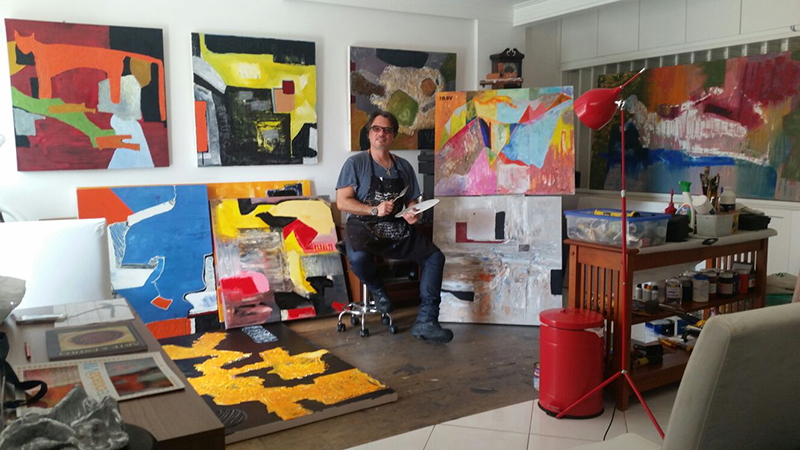 Located a few minutes away from the center of Brasilia, in the exclusive Southwest sector, Morenu's Studio, besides being the artist's workplace, also functions as a permanent gallery in which the art lovers, can appreciate the artist's works, besides to be able to talk about various subjects about contemporary art, history of art, art and politics, you will be able to acquire the works directly from the artist.
All works are accompanied by a certificate of authenticity.
Free entry by prior appointment on the telephone 61- 981282844.
Address: CCSW 05, lot 2, Bl. B 2, shop 104, Antares Center Building, South West Sector, Brasília, D.F. Zip Code : 70.680-550
Phone: + 55 61 4101 1771